---
Exhibitions:
1988 Retromobil Paris
1989 Europe tower Frankfurt on Main/Germany in 222m height
1993/94 GP Belgium
1995 GP Japan Tanaka International
1995 Sao Paulo
1996 Car Becker D&uumlsseldorf
1997 Keke Rosberg Racing Show
1998 Modena (Omaggio a Enzo Ferrari)
1994/95/96/97/98/99/00/01/02 GP Monaco
2002 GZS Frankfurt on Main
Hotel on Hockenheimring as well as in the museum
N&uumlrburgring Dorint Hotel and in the Rosso Bianco car museum
Annual exhibition in Monaco for the Grand Prix in La Maison d'Artistes.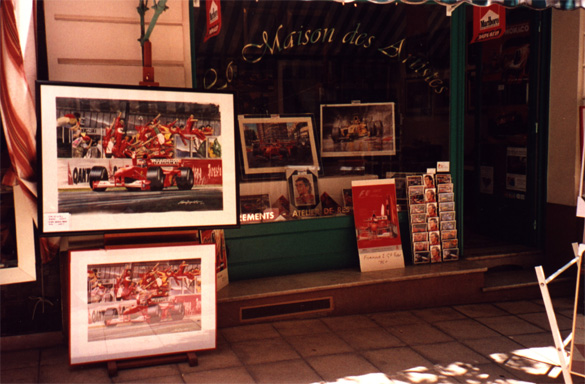 Exhibition Europe tower Frankfurt on Main/Germany.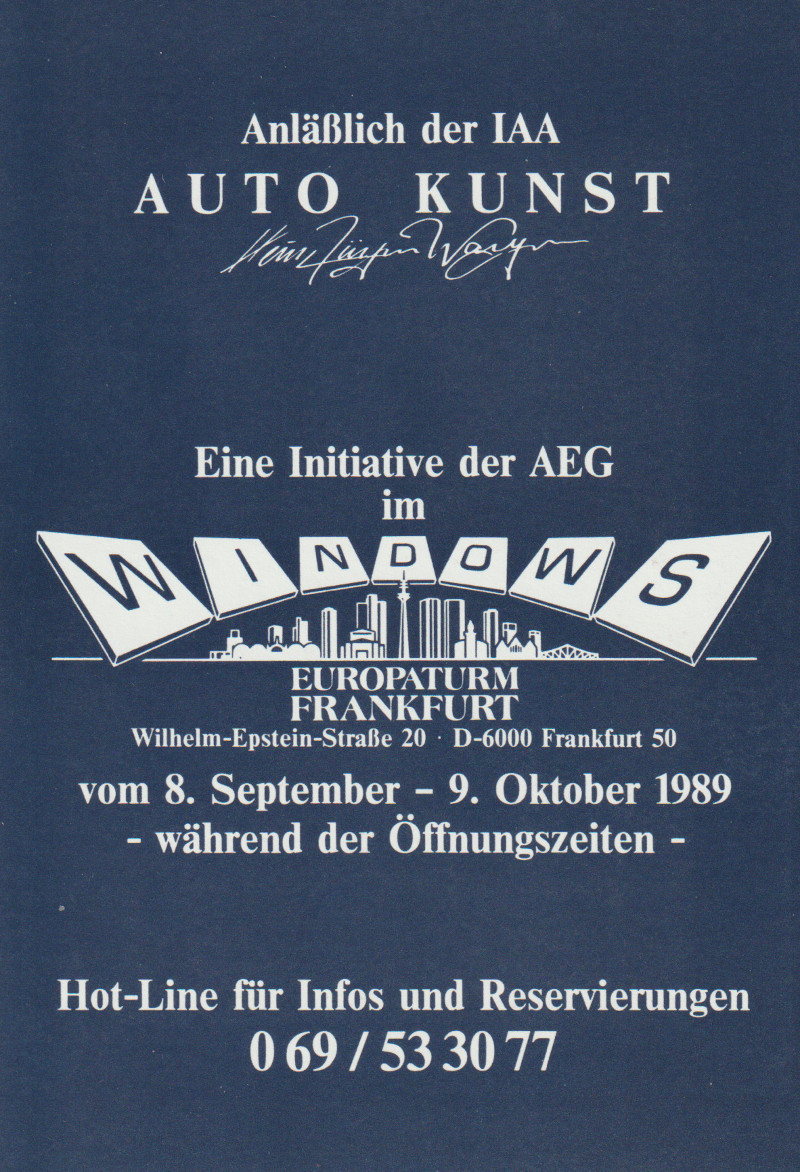 Permanent exhibition in the conference rooms of the Michael Schumacher private collection, in the engineworld Cologne.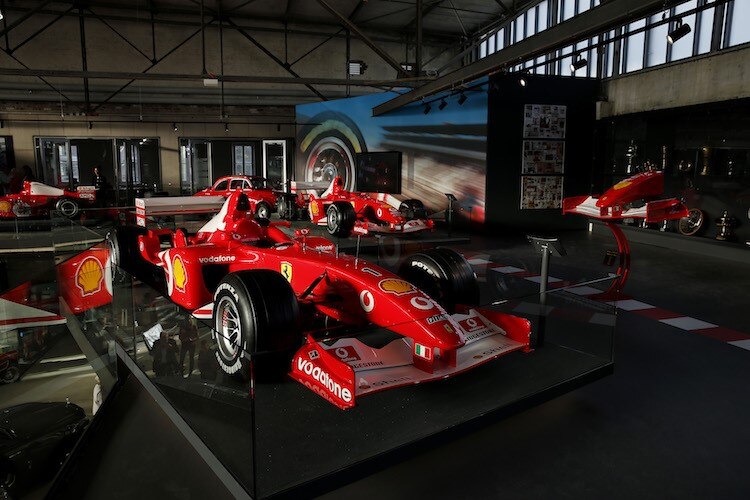 The original paintings, of which art prints were also made, are partly in the possession of various Formula 1 teams, as well as Schnitzer BMW, AMG Mercedes of Daimler Chrysler AG, Momo, various private collectors, and racing drivers such as Michael Schumacher, Gerhard Berger, Jean Alesi, Fam. Senna, Mika Häkkinen and many others.
The original paintings are made in a mixed technique in tempera and acrylic colors.
Press reports and images can be found in the following magazines:
Auto Motor und Sport, Rally Racing, Motor Sport aktuell, Auto Bild, Sport Bild, M.S. Magazine, Ferrari World, Ferrari Magazin, H&oumlrzu, Agip Magazin, Mercedes Magazin, Porsche Chistopherus, FAZ, S&uumlddeutsche Zeitung, Auto Sprint Italy, Cavallino USA, Autosport England, Auto Illustrierte Schweiz and in many more ..........