---
The motorsport artist
Heinz J&uumlrgen Wagner
Data about the artist:
Born on the 14.04.1954 in Marburg
Freelance artist since 1988.
Subject area: Motorsport (especially Formula 1)


Not only the most successful racing drivers such as Schumacher, H&aumlkkinen, Berger, Fam. Senna and many other racing drivers own an original Wagner, many other celebrities are also enthusiastic about his works. In particular that of Heinz J&uumlrgen Wagner specially developed painting technique captures the tense atmosphere of the high-tech bolides in a unique way true to detail and writes down a piece of contemporary history for posterity.

In addition to his artistic skills, his technical talent as a Formula 3 mechanic also helped him to look behind the scenes of the racing world. It was a long time ago. Due to his frequent presence on the racetracks of the world, the professional worlds became aware of his art, on the slopes of Le Mans, the DTM up to the royal class of motorsport in Formula 1.

Today the artist is known in the paddock and the "inner circles" of the isolated Formula 1 world.

The artist studio is located in a half-timbered house. The artist has lived and created here for almost 35 years. The artist was born in Marburg on April 14th, 1954. As the son of a recognized painter and culture award winner his path was apparently mapped out. His parents encouraged his talent on the screen from a early age. They became a little skeptical when his passion became more and more evident in his choice of motifs. Everything revolved around automobiles and racing.

A visit to Heinz J&uumlrgen Wagner is like traveling back in time through the automobile history of the past 35 years.

In the midst of a creative chaos of colors, brushes and canvases, the rather provisional paintings, art prints, sketches and photo studies tell the rapid history of motorsport from a perspective of an artist. Personal photos of Wagner with national and international greats in racing history, H.J. Stuck, Keke Rosberg, Ayrton Senna and the young Michael Schumacher show the relationships between the artist and the heroes of the racing slopes around the globe, mostly inaccessible for normal mortals.
Heinz J&uumlrgen Wagner.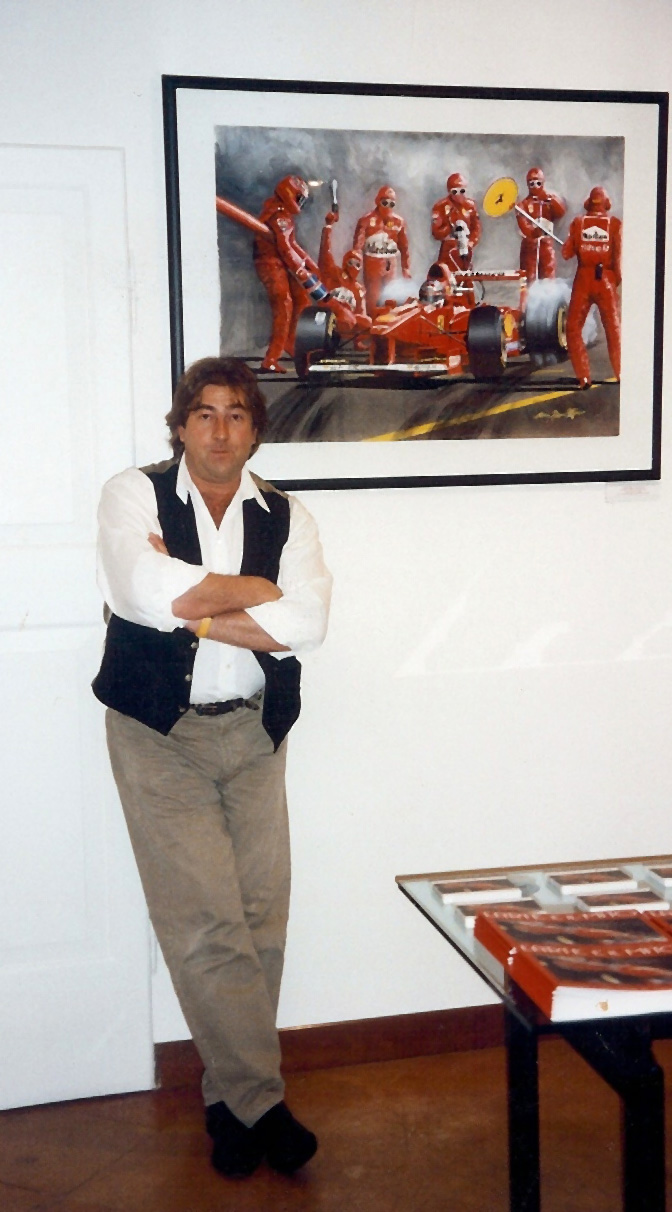 Heinz J&uumlrgen Wagner in Hockenheim start/finish.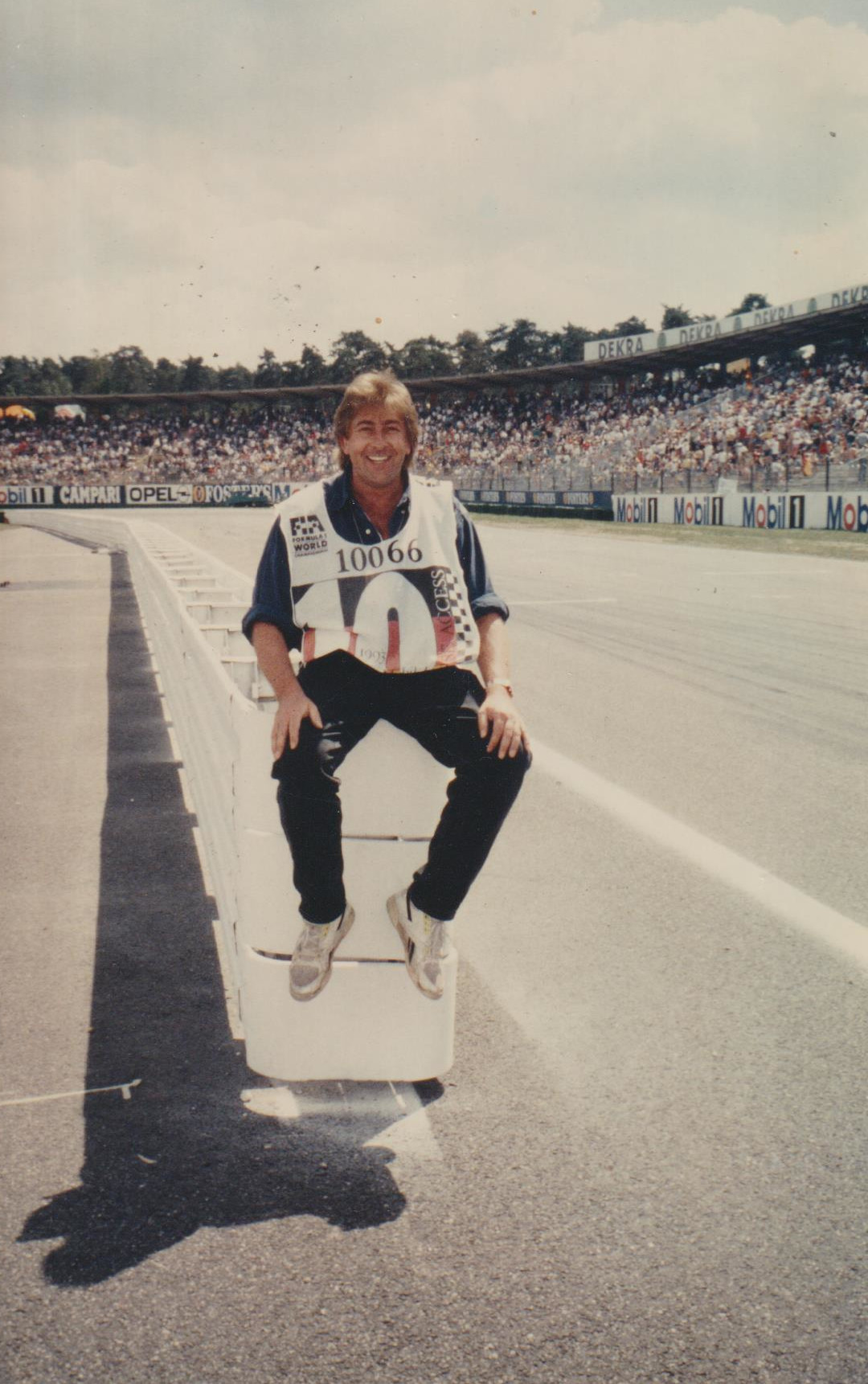 Heinz J&uumlrgen Wagner and Ayrton Senna.
With the Senna family in Sao Paulo (Ayrton Senna's former office).